Vitamins play a crucial role in maintaining good health. While a healthy diet is the ideal source of these essential nutrients, it can be challenging to obtain all the necessary vitamins solely through food. As a result, many individuals turn to multivitamin supplements to ensure they meet their daily nutritional needs. For individuals aged 50 and above, it is especially important to consider multivitamins designed specifically for men in that age range.
Age and gender are key factors to take into account when selecting a multivitamin product. To assist you in making an informed decision, we have prepared a comprehensive guide highlighting the top multivitamins for men. This guide outlines their benefits, ingredients, and provides guidance on choosing the perfect multivitamin product for your needs. We invite you to read this article in its entirety for valuable insights.
Why Are Multivitamins Important for Men Over 50?
As we age, our body's ability to absorb nutrients naturally declines, and the onset of various health issues becomes more prevalent around the age of 50. Multivitamins play a crucial role in maintaining overall health during this phase of life. They support a robust immune system, which is particularly vital as we become more susceptible to illnesses.
Multivitamins also contribute to optimal bone, muscle, and brain health. Taking multivitamins becomes essential to prevent age-related chronic diseases. Dietary restrictions associated with aging can make it challenging to obtain all the necessary vitamins and minerals solely through food.
Factors such as reduced absorption, medications, decreased mobility, and physical training can deplete vitamin levels. Therefore, it is advisable for men over 50 to incorporate multivitamins into their routine. However, it is always recommended to consult a healthcare professional for a comprehensive assessment of nutrient deficiencies before initiating any vitamin supplementation.
When Should You Consider Using Multivitamins?
Vitamin deficiencies can contribute to various health conditions, ranging from minor to major. If you are experiencing any health issues, it is advisable to consult a healthcare professional who can conduct a diet analysis and blood tests to determine if a vitamin deficiency exists.
Alternatively, even without existing health problems, you may choose to start taking multivitamin supplements in moderate doses to ensure you obtain all the essential vitamins and nutrients that may be challenging to obtain solely from your diet. Due to the difficulty of obtaining all necessary nutrients through diet alone, it is recommended to start using multivitamin supplements as directed on the label once you reach your 40s or 50s.
The Best Multivitamin For Men Over 50 – Top 6 Brands
Ritual Essential for Men 50+ – Our Top Choice
Persona Men's Essentials + Stress Support – Best Medically Guided Men's Multivitamin
Garden of Life mykind Organics Men's Once Daily – Best Whole Food Product
Roman Daily – Best For Daily Intake
Care/Of Men's Care Pack – Best Essential Product
New Chapter Men's Advanced Multi – Immune Boost
 
 
 

Test Winner

 
Product

Garden Of Life

Persona Men
Ritual Essential
Effects

✓

Energy growth


✓ 

All-round supply




✓

All-natural

✓

More energy


✓

Vitamin boost
✓ Natural & vegan

✓

All-round supply


✓

Better recovery
✓ Vegan-friendly
Side Effects
✓ NO side effects
✓ NO side effects
✓ NO side effects
Content
60 capsules
28 packs
60 capsules
Dosage
2 capsules
1 pack
2 capsules
Enough for
30 days
28 days
30 days
Price
45.59 Dollar
49.99 Dollar
39.00 Dollar

Rating
⭐⭐⭐⭐
4/5
⭐⭐⭐⭐
4/5
⭐⭐⭐⭐⭐
5/5
 
Test Winner: Ritual Essential for men 50+
​Test winner #1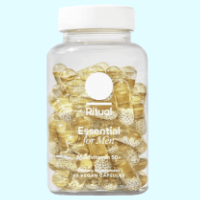 Discover Ritual Essential, a specialized regimen designed for men aged 50 and above. This unique blend of micronutrients supports vital bodily functions. With ingredients like omega-3 DHA from microalgae and pure non-soy Vitamin K2, it promotes heart health. Vitamin D3, Vitamin K2, boron, and magnesium aid in maintaining bone health and muscle function. Zinc, Vitamin A, and Vitamin D3 support normal immune function.
Ritual Essential capsules are mint-infused for freshness and designed for delayed-release. Just take two pills a day. Their plant-based, vegan products are non-GMO and free from artificial colors and fillers. Quality ingredients and responsible sourcing are paramount to Ritual Essential. Enjoy free shipping on all orders, a 30-day money-back guarantee, and easy cancellation policy.
Product features:
Manufacturer: Ritual Essential
Pros: Better immune function, enhances muscle function, supports heart & bone health
Cons: Kind of pricey, only domestic shipping
Rating: ⭐⭐⭐⭐⭐
Evaluation
Ritual Essential is a specialized multivitamin formulated to provide comprehensive support for men aged 50 and above. This carefully crafted blend is designed to promote optimal heart and bone health while boosting the immune system and enhancing muscle function.
Second Place: Persona Men's Essential
second #2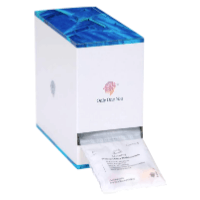 Persona, established in 2016 and headquartered in Washington, offers personalized essential vitamin packs tailored to individual needs. These packs contain a wide range of vitamins, minerals, antioxidants, and herbal supplements.
Key ingredients, such as Vitamin K, methylated folate, spirulina, ashwagandha, omega-3 fats, and probiotics, are included to support cardiovascular health, enhance mood, improve brain function, boost the immune system, and promote overall well-being.
Product features:
Manufacturer: Persona Men
Pros: Personalized vitamin guide, approved by medicals, heart & brain health
Cons: Expensive products, only available on official website
Rating: ⭐⭐⭐⭐
Evaluation
With Persona, you can expect personalized product suggestions that are specifically tailored to your unique health needs and goals. By analyzing the results of your health questionnaire, Persona is able to recommend the most suitable products to support your individual wellness journey.
Third Place: Garden of Life Multivitamin for Men
Third #3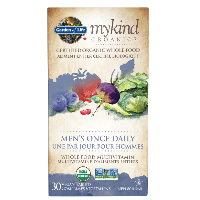 Garden of Life is a well-known brand recognized for its raw and natural products. Their manufacturing processes avoid high-heat procedures and the use of flavorings, binders, preservatives, or additives. Additionally, their multivitamin for men is gluten-free and non-GMO, making it suitable for those seeking natural and raw dietary supplements.
The Garden of Life multivitamin for men stands out with its inclusion of enzymes and probiotics such as Cellulase, Lipase, Lactase, Protease, Aspergillopepsin, Pectinase, beta-Glucanase, Phytase, Bromelain, Papain, Peptidase, and Xylanase.
These ingredients not only help maintain energy levels throughout the day but also support heart and prostate health. The unique combination of ingredients in this multivitamin may provide protective benefits for prostate health, potentially reducing the risk of health issues like prostate cancer.
Product features:
Manufacturer: Garden of Life
Pros: With probiotics, enzymes, minerals & vitamins, third-party tested
Cons: Unpleasant taste
Rating: ⭐⭐⭐⭐
Evaluation
Designed to cater to the everyday needs of men, this supplement offers a comprehensive blend of essential nutrients. Additionally, it includes a diverse selection of approximately 20 vegetables and fruits, providing a natural source of additional health benefits.
Fourth Place: Roman Daily Multivitamin
Roman, a telehealth company founded in 2017 with a primary focus on men's health, offers a wide range of telehealth services, prescriptions, and products. Their Roman daily multivitamins, formulated by doctors, contain 23 carefully selected nutrients and essential vitamins to support men's health and physical activity. This high-quality formula, created by their team of doctors, promotes overall well-being and addresses specific health needs.
The multivitamins include calcium and magnesium, which contribute to healthy muscles and bones. Vitamin B supports mental well-being and cognitive function. Zinc and Vitamin A boost the immune system, while Vitamin D supports cardiovascular health. Taking two tablets a day with meals is recommended, and they can be taken together or split between meals.
The tablets are coated with natural peppermint oil, providing a pleasant peppermint flavor and scent. Roman's multivitamins are free from artificial colors and sweeteners. They are vegan, Non-GMO, and do not contain gluten, soy, yeast, or dairy. The company offers free two-day shipping, although returns or refunds are not provided.
Product features:
Manufacturer: Roman
Pros: Brain & heart support, immune system boost, free shipping
Cons: No returns/ refunds, not available in all states/ coutries
Rating: ⭐⭐⭐
Evaluation
Renowned for their doctor-formulated products, Roman is a reputable brand that prioritizes handpicked ingredients in their formulations. In addition to their premium product line, Roman offers a diverse range of services to cater to various health needs.
Fifth Place: Care/Of Men's Care Pack
Place 5#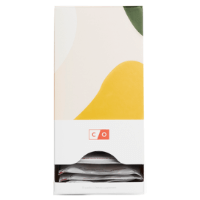 Care/of Men's Care Pack offers a convenient multivitamin subscription model, allowing you to personalize your own supply based on your lifestyle, goals, and current diet. Specifically designed for men over 50, this multivitamin contains essential vitamins and nutrients, including calcium for optimal bone health.
It provides vitamins A, C, D, and B12 to strengthen the immune system, support nervous system health, and maintain energy levels with B-complex vitamins. Additionally, minerals such as zinc and magnesium are included. The product also features natural ingredients like garlic, ashwagandha, milk thistle, keratin for hair and nail health, and astaxanthin for its antioxidant properties, further promoting overall well-being.
Product features:
Manufacturer: Care/Of
Pros: Individual vitamin plans, all-natural ingredients, third-party tested
Cons: Minimal pricey
Rating: ⭐⭐⭐
Evaluation
The Care/of Men's Care Pack provides a personalized multivitamin pack that includes essential vitamins and minerals to support your overall health and well-being. By entering your lifestyle, goals, and current diet, you can receive a customized multivitamin supply tailored to your specific needs.
Sixth Place: New Chapter Men's Advanced Multi
Place 6#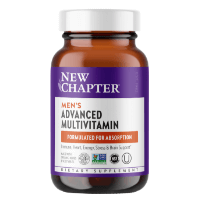 New Chapter, a reputable brand established in 1982, offers a highly regarded multivitamin product for men. Their Men's Advanced Multi is made with organic ingredients, providing over 50 essential nutrients and vitamins. Key ingredients include turmeric, known for its numerous health benefits and effectiveness against prostate cancer, as well as Astaxanthin, which promotes improved blood flow.
The product also features Elderberry for immune support and Reishi for heart health, blood sugar regulation, and skin health. With additional ingredients such as Plant calcium, Fish Oil, Beets, Melatonin, and Honey, this multivitamin is non-GMO, vegetarian, and gluten-free, certified by the ICS.
Product features:
Manufacturer: New Chapter
Pros: Plant ingredients, more well-being, gluten-free & non-GMO
Cons: Some user could experience allergies or side effects
Rating: ⭐⭐⭐
Evaluation
New Chapter's multivitamin product for men stands out for its use of high-quality organic ingredients. Designed to provide a wide range of essential nutrients, this product aims to support your overall health and maintain optimal energy levels throughout the day. With its carefully selected ingredients, it offers a reliable source of nutrition to keep you healthy and energized day after day.
Precautions to Consider When Taking Multivitamins
When incorporating multivitamins into your routine, it is important to follow precautionary measures to ensure optimal results and avoid any potential adverse effects. By following these precautions, you can ensure the safe and effective use of multivitamins as part of your daily regimen. Here are some key precautions to keep in mind:
Avoid Overdosing: It is crucial not to exceed the recommended dosage, even if you miss a day or two. Taking more than the recommended amount can have unintended consequences and may not provide additional benefits.
Choose Additive-Free Products: Opt for multivitamin products that are free from artificial additives or flavors. These unnecessary additives can potentially detract from the effectiveness of the supplement.
Beware of Mega Dosages: Be cautious of multivitamin products that contain extremely high doses of certain nutrients. Your body may not be able to handle such excessive amounts, and it is generally advisable to choose products with balanced nutrient levels.
How To Choose Vitamins For Men 50+?
When selecting a multivitamin product, it can be overwhelming due to the multitude of options available. By taking these factors into account, you can make an informed decision when choosing the most suitable multivitamin for your needs. However, considering the following aspects can simplify the decision-making process:
Brand Reputation: Purchase vitamins from a reputable brand with positive customer ratings. Look for brands that are certified by third-party institutions like NSF or USP (U.S. Pharmacopeia). A reliable brand should provide comprehensive product information, including ingredients, manufacturing protocols, and quality certifications. Checking customer reviews can also provide insights into the brand's reputation.
Vitamin Type: Determine the form of the supplement that suits you best, considering factors like daily consumption. Options include tablets, liquids, chewables, and gummies. For individuals with dental issues, pills or liquids may be more suitable.
Desired Nutrients & Dosages: Assess the nutrients you require the most, as men are prone to nutrient deficiencies. Boosting immunity and addressing specific needs may involve essential vitamins and minerals such as Vitamin D, Vitamin C, magnesium, and omega-3 fatty acids. Consult a healthcare professional to determine the appropriate dosages based on your individual needs.
Additives & Ingredients: Ensure that the chosen product does not contain fillers or additives. Some supplements may include these elements for taste or appearance, but it is advisable to avoid them for optimal health. Verify that all ingredients are natural and non-GMO.
Pricing: Consider your budget while selecting a multivitamin product, as this will be a regular purchase. Find products that fit within your financial means while still meeting the desired quality and nutrient requirements.
FAQ
Why do men over 50 need multivitamins?

As men age, their bodies may have difficulty absorbing nutrients, making multivitamins essential for maintaining overall health. Multivitamins support immune system strength, optimal bone and muscle health, and help prevent age-related chronic diseases.
How do I choose the right multivitamin product?

When selecting a multivitamin, consider brand reputation, certifications from third-party institutions, and positive customer reviews. Decide on the preferred vitamin type (e.g., tablets, liquids), identify desired nutrients and their correct dosages based on individual needs, and opt for products without additives or fillers.
Should I consult a healthcare professional before starting multivitamins?

It is advisable to consult a healthcare professional, such as a Registered Dietitian, before starting multivitamins. They can assess your nutrient status, recommend specific vitamins and dosages, and provide personalized guidance based on your health profile.
Can't I get all the necessary nutrients from my diet alone?

While a healthy diet is ideal, it may be challenging to obtain all essential nutrients solely through food. Factors like age, dietary restrictions, reduced absorption, and other lifestyle factors can contribute to nutrient deficiencies, making multivitamin supplementation beneficial for meeting nutritional needs.
Are multivitamins expensive?

Multivitamin prices vary depending on the brand, formulation, and quality. It is important to consider your budget and choose products that align with your financial means without compromising on quality. Remember that multivitamins are an investment in your health and should be viewed as part of your overall wellness plan.
Conclusion
As we discussed earlier, vitamin deficiencies can be common among older men, leading many individuals over the age of 50 to consider multivitamin supplements. If you believe you could benefit from a multivitamin, it is recommended to consult a knowledgeable professional such as a Registered Dietitian to assess your vitamin status. Through this assessment, you can determine which vitamins and nutrients your body specifically requires and the appropriate dosages. Additionally, for optimal results, it is advisable to maintain a healthy diet. A balanced and nutritious diet can enhance the overall nutritional value derived from multivitamin supplements. By prioritizing proper assessment, personalized guidance, and a healthy lifestyle, you can optimize the benefits of multivitamins and support your overall well-being.